Gaming To You services Colorado springs, Monument, Woodland Park, Castle Rock, and Larkspur.
The following communities are also served, but are subject to a travel fee: Yoder, Pueblo and Walsenburg.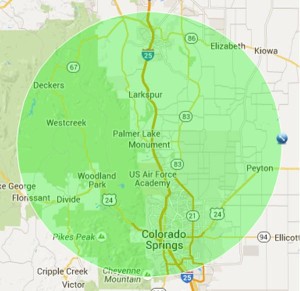 Travel Surcharge Chart:

30 Miles Or Less:  No Travel Surcharge
31-40 Miles:  $20 Travel Surcharge
41-50 Miles:  $40 Travel Surcharge
Over 50 miles (Pueblo, Yoder, Walsenburg, etc.) on a case by case basis.  Contact Us
Not sure if you're in our service area?   Contact Us and see if we can service you!
(Choose appropriate surcharge when booking.)